FTEtech Security Services
Please don't wait until you after needed it.
FTEtech Cloud Backup Services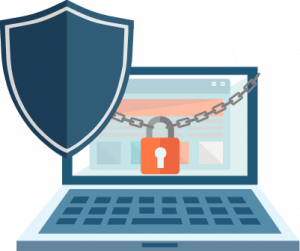 Computer Backup
This is one of the most important steps you can take in securing your organization.
Your data is often one of your greatest assets.
Laptops or Desktops, they all need to be backed-up.
We offer cloud backup services to keep the data off-site and secure.
This allows for revision history to retrieve files that are stolen, missing, overwritten or accidentally deleted.
New Computer? No problem, use the recovery service to easily transfer the data over to the new computer.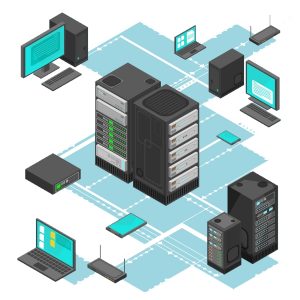 Server Backup
Your servers have so much data, backing them up is absolutely critical.
Server data is essential to almost any business.
Don't let your organization continue without an adequate backup and recovery plan.
We offer cloud backup services to keep server data off-site and secure.
We have many recovery options that include downloading the information or even mailing a new drive that has all the data from any given date.
Top Reasons to Backup
Data Loss Prevention and hard drive failures
We've all been there. A file accidentally deleted or misplaced, a laptop lost or stolen, your hard drive finally goes out. Now you lost that picture of a special moment or the sent client file you needed to close the deal.  Don't let this be you.
Lost or Stolen?
"Find my Computer" functionality provides live data on where your laptop has last connected from. This could be very important in assisting law enforcement with a stolen device.
Have a Plan B or even C
We never expect water damage or a fire to occur. Even if you are insured the data that your business has been collecting for years or even over the past few months is priceless. Insurance will cover a lot but peace of mind is best delivered knowing your files are always safe no matter what happens.
People Have Expectations of Your Business
Don't lose information on your clients; it looks awful when it happens – we've seen it. Archiving gives your business the ability to recall many different versions of saved files so that you are never stuck making calls to your clients looking for information they have already sent you.
Security
We've consulted on crypto-ransom attacks for "to be" clients. The best way to recover from these is to have archived backups. This lets you retrieve the version of your files from before the attack. You don't want to be stuck calling someone to buy Bitcoin so that you can pay the ransom for your own data. We've seen ransom attacks happen with financial records and baby photos. It's an awful position to be in.
Confidence
Security is confidence. Knowing that all of your files are available at a moments notice will put you at ease. Boost your business with the security that is cloud backup.
In the Cloud
Data is stored off-site and accessible even if your business is out of commission. You'll never be without your files again.
Share
Email or message secure links to your files with a click of a button, no hassle in trying to email large attachments anymore!
New computer? No problem
Backup the data to your new computer for an easy breezy file transfer.
Support for Windows and macOS
Lots of different people using different devices these days, lets back them all up!
Mobile access
Access your files from your phone in a pinch, no need to pull your laptop out anymore. Download the app and see all your files where ever you are.
Cloud Backup one of the most cost effective ways to protect your data and reputation. Please reach out to us to get a free quote on our Cloud Backup Solution.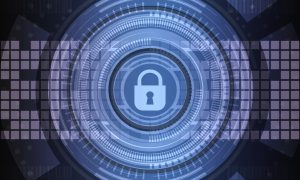 NGFW - Next Generation Firewalls
We have specialized skill sets in Next Generation Firewalls (NGFW).
NGFW functions as a standard firewall but has the ability to identify Users, Computers, Applications, Malware, Geo-Location and Intrusions.
Imagine it as the all seeing eye of information security for your organization.
These devices look into every bit of data coming in and out of your network to determine if it is a risk.
If it is a risk then the connection for that device or user is shutdown and an alert is sent out.
This is vastly superior to traditional static firewalls, this has true correlation and decision making capability.
Equipment Upgrades
We are more than prepared to keep your devices up to date with regular upgrades or even assistance with getting caught up on updates.
Updating devices can be challenging and tedious. We have a fantastic track record of taking the pain out of this very critical security process.
Don't wait to upgrade, give us a call.
Security Patching
Security Patching is an absolute must in today's environment.
Once it has been alerted that there is a patch it often attracts "The Bad Guys" to read the patch report and prey on anyone not applying their security patch.
We can alert based on reports and get to work on these patches for your business so that you can stay as well protected as you possibly can.
Fill out the form below and someone will be in touch with you to discuss your Security needs.