We've had a flurry of information requests for remote workers,  getting employees up and running at home; So here's a brief public announcement.
We specialize in remote workers ability to communicate via voice, chat, video, email and more.
No phone hardware is required (although nice), we can get your employees off to the races with just a headset.
With the webclient that you can log into via Google Chrome, Firefox and Internet Explorer browsers you can make calls and collaborate from anywhere: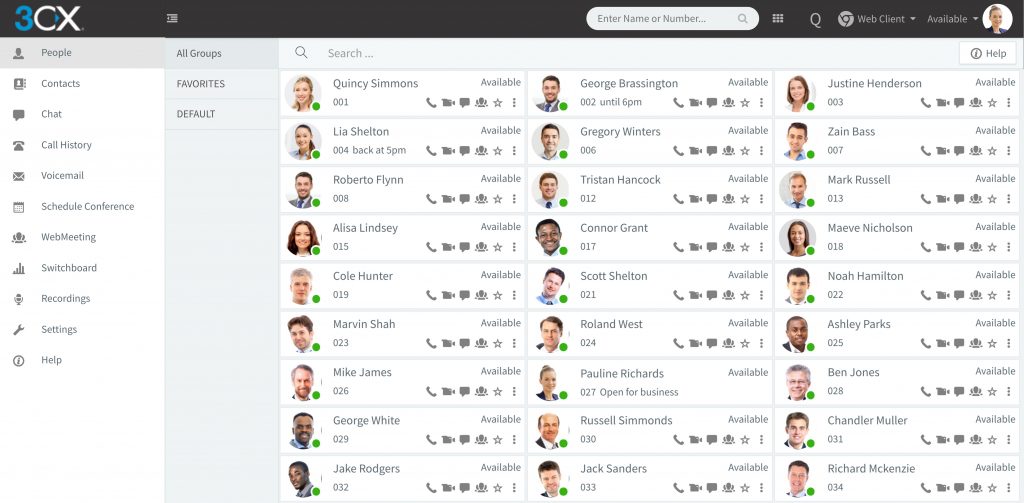 People Tab:
In addition to being able to seeing the status of the extension, namely, the presence, we are able to easily see if the extensions are in a call and where to. This does however assume that you have the rights to see this information. So if you see an extension is in a call, with the yellow dot, but not the description of the call, you might be lacking the necessary rights to see this information.
Active calls can also be seen from the switchboard of the web client. From this window, the control of calls is also possible if the relevant rights have been granted.
Notifications:
Being browser based, the web client will probably spend its time in the background, along with other browser tabs open at any time. Now, try finding that browser tab to answer the phone when a call comes in…
With the desktop notifications panel, it is possible to get notified when a call is coming in, making it just a click away to answer the call.
With the web meeting functions you can work closer than you did in the office: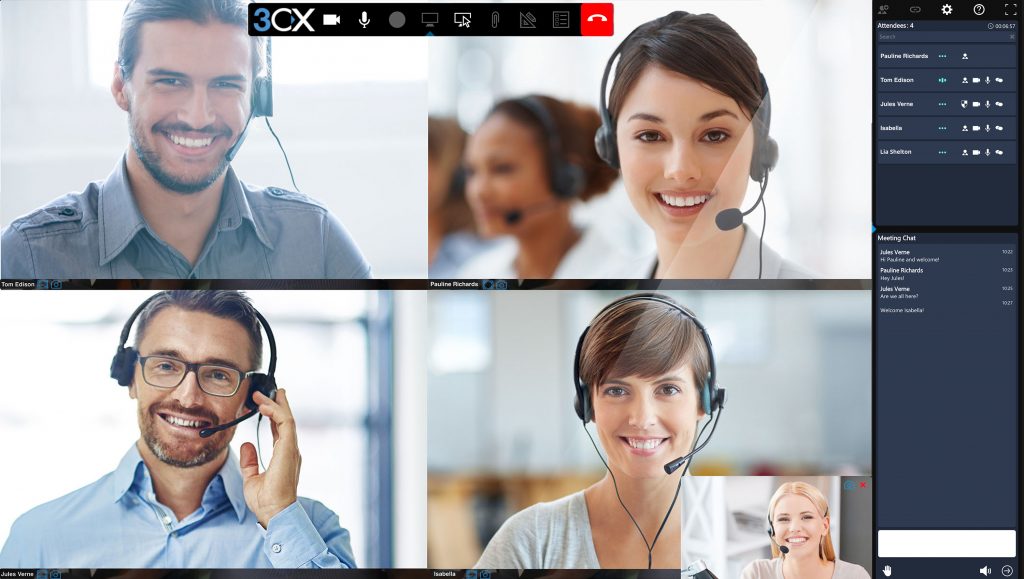 Get face to face (or voice to voice), share your screen or tab, control someones computer or get them to control yours, record a session for that person who couldn't make the meeting. There's so many applications for remote workers that we could go on for days with use cases.
If you have any questions at all on getting the most out of your team while working remote please reach out at our contact below.
We operate with small business in mind and work very hard for trusted partnerships with our clients.
California Office: 805.457.0777
New York Office: 315.425.7485
Email: get@ftetech.com